April 1, 2017 - 8:30am
Event Description
The T.F. Bowser Memorial Lecture Series was established in 1995 by Dr. Ellsworth T. Bowser to honor his father, Dr. Theodore Bowser (DDS '24). The series has featured notable speakers on a variety of topics and is the School of Dental Medicine Center for Continuing Education's most well-respected and well-attended continuing education event.
Improving Clinical Outcomes with Straight Talk Pharmacology
This high energy, informative, and interactive presentation is designed for dentists, dental hygienists, and dental assistants. Dr. James Rutkowski's pharmacological know-how will help participants treat patients with decreased post-operative complications—making daily practice for the dentist and staff more enjoyable. Topics to be covered include: effective use of analgesics and antibiotics to improve treatment outcomes; dental management of the diabetic patient; managing patients who are taking anti-coagulant or anti-platelet agents; and a review of clinically significant drug interactions related to the use of epinephrine.
Presented by James L. Rutkowski, DMD, PhD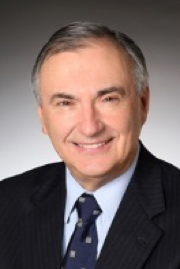 Dr. Rutkowski has been a general dentist in Clarion, Pa. for more than 31 years focusing on treating apprehensive/medically-compromised patients and utilizing oral, inhalation, and intravenous sedation techniques for patient management. Dr. Rutkowski received his DMD from the University of Pittsburgh School of Dental Medicine in 1976, and his PhD in Pharmacology from Duquesne University in 2008. Dr. Rutkowski is the Editor-in-Chief of the Journal of Oral Implantology and a Diplomate and Past-President of the American Board of Oral Implantology/Implant Dentistry (ABOI/ID). He lectures nationally and internationally on pharmacology, sedation techniques and bone grafting as it applies to implant dentistry.  His pharmacological know-how will help the participants treat patients with decreased post-operative complications, thus making daily practice for the dentist and staff more enjoyable.
Registration deadline is Friday March 24, 2017. To register by phone with a credit card, please call 412-648-8370. All tuition refunds will be assessed a $25 administrative fee. School of Dental Medicine tuition benefit is not applicable for this course.  This course offers CEU .4 (4 hours.)
Agenda
| | |
| --- | --- |
| 7:45 - 8:20 a.m.  | Continental Breakfast |
| 8:20 - 8:25 a.m.  | Introductions |
| 8:30 - 1 p.m. | Lecture |
For more information or if you have questions, please contact Diane Fleishman at 412-648-8370, or fax at 412-383-9069. Because of the overwhelming response to this event, course attendance will be limited to the first 500 registrants. Your registration materials must be received no later than the registration deadline, Friday, March 24, 2017.
Location and Address
Auditoriums 5 and 6 at Scaife Hall in the School of Medicine