December 2, 2016 -
Event Description
Big Science at the School of Dental Medicine
A forum for prominent work in the dental health services by students, faculty, and staff sponsored by the Pittsburgh Chapter of the AADR.
This seminar sponsored and organized by the Graduate School of Public Health Human Genetics Noon Seminar Series.
Unraveling the Genetic Basis of Human Facial Shape
Many aspects of our facial appearance have a strong genetic basis, but very little is known about the specific genes that influence normal variation in facial features (e.g., the width of the nose or distance between the eyes).  In this presentation, Dr. Seth Weinberg, Associate Professor in the Department of Oral Biology, will present new research findings in the area of human facial genetics.  Using large repositories containing 3D human facial images and genomic data, a number of genetic association studies have now been conducted.  Dr. Weinberg will highlight some key findings from these studies and discuss the potential application of this knowledge.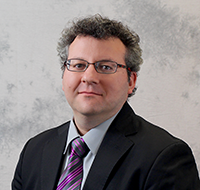 Associate Professor, Department of Oral Biology, School of Dental Medicine
Location and Address
Public Health Auditorium (G023)
Graduate School of Public Health
130 De Soto Street
Pittsburgh, PA 15261
SCOPE credit will be given for dental students.