Mark your calendars for the Second Annual Pitt Dental Medicine Alumni Weekend
September 14 & 15, 2018
Friday, September 14, 2018
Continuing Education Course
TREATING THE MEDICALLY COMPLEX PATIENT: HEART DISEASE, LUNG DISEASE AND DIABETES MELLITUS
Bryant W. Cornelius, DDS, MBA, MPH
assistant professor and program director
Division of Oral and Maxillofacial Surgery and Dental Anesthesiology
The Ohio State University College of Dentistry
This course will address common conditions seen in the dental office—cardiovascular diseases, lung and pulmonary diseases, and diabetes mellitus—in relation to their impact on our ability to provide optimum care. Common medications, frequently prescribed to manage these conditions, as well as side effects and drug interactions will be discussed with regard to how they may affect treatment decisions.
Course Objective
Upon successful completion of this program, participants will be able to:
discuss treatment of dental patients with hypertension, congestive heart failure, coronary artery disease, valvular heart disease and recent myocardial infarction with stent placement; patients with obstructive and restrictive lung diseases including asthma, COPD, emphysema, obesity, and scoliosis, etc.; and patients with diabetes mellitus (type 1 and 2)
recognize and consider common medications used to treat heart disease and lung disease, and understand some side effects/drug interactions associated with them
briefly review electrocardiograph and echocardiogram tests
understand the perioperative treatment of patients with hypoglycemia and hyperglycemia
Edward J. Forrest CDE Center
2148 Salk Hall
8:30am-3:30pm
Credit: 6 hours
Tuition
$225: Dentist
$125: Auxiliary or Spouse
Pitt Dental Medicine Alumni Discount
$150: Dentist
$85: Auxiliary or Spouse
This continuing education course is sponsored in part by the T.F. Bowser Memorial Lecture Series. 
To register for this CE course, call
412-648-8370
or visit the Pitt Dental Medicine
CE Course website
.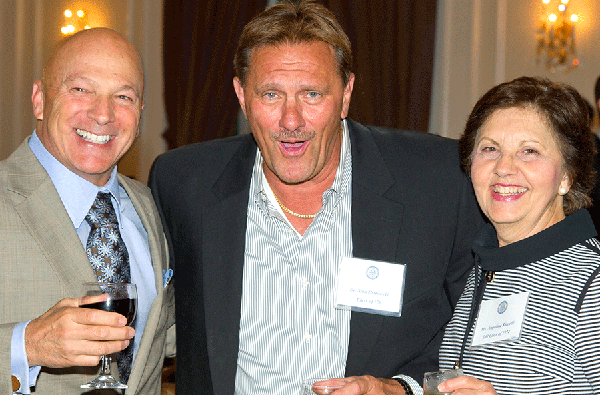 PITT DENTAL MEDICINE TOUR
A tour of the dental school will follow the CE course on Friday, September 14. To reserve your space for the tour, please see the registration form.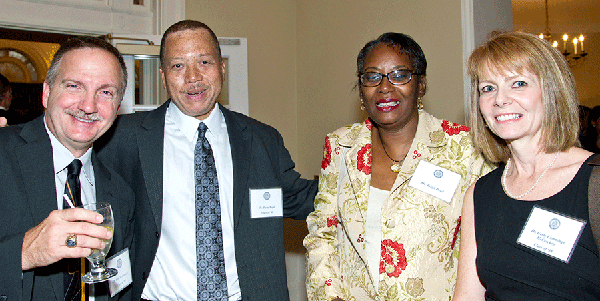 ALUMNI DINNER
We invite all alumni from all years to come and celebrate. Alumni who graduated in years ending in 3 or 8 are our honored reunion guests and have some class-specific events. 
Please join us for dinner at the Sheraton Station Square on Friday, September 14.
Sheraton Station Square
Grand Station Ballroom
300 W. Station Square Drive
5:30-6:30pm
School of Dental Medicine hosted cocktail hour.
6:30pm
Dinner
(*cash bar during dinner)
This year, Pitt Dental Medicine students also will attend the dinner and we invite alumni to mentor and network with our current students. If you are interested in being a mentor please indicate on the registration form.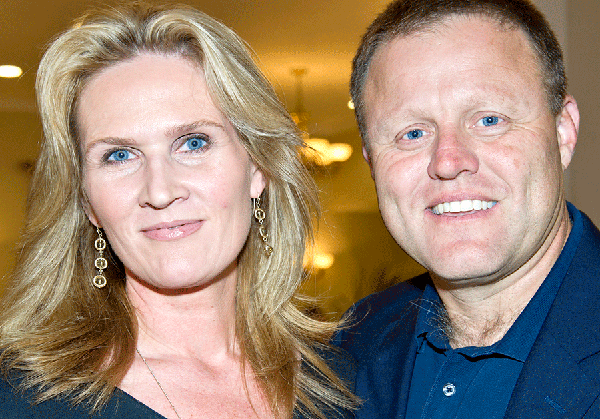 CLASS REUNION CELEBRATIONS
Get Involved!
If you affiliate with a class that graduated in a year ending in 3 or 8 and would like to help organize your reunion, contact Nancy Poe in the Alumni Office for assistance at
412.648.8910
or
poen@pitt.edu
.
Office of Alumni Relations
440 Salk Hall
3501 Terrace Street
Pittsburgh, PA 15261
Class Reunion Organizers
Golden Alumni
Nancy Poe
412-648-8910 
1968
Dr. Dale Cox
814-308-8470
1978
Dr. Mary Ann Davis
Contact Dr. Davis directly to RSVP for alumni weekend activities.
412-559-8907
1983
Dr. Joe Ross
1988
Dr. Steve Gurtner
1993
Dr. Sharon Freeland Harris
Dr. Leslie Pasco
804-310-7184
Dr. Kathy Horutz
2008
Dr. Bryan Suydam
Contact Dr. Suydam directly to RSVP for Saturday evening class dinner.
Dental Hygiene Class of 1988
Ms. Shelley (Allsopp) Bosanac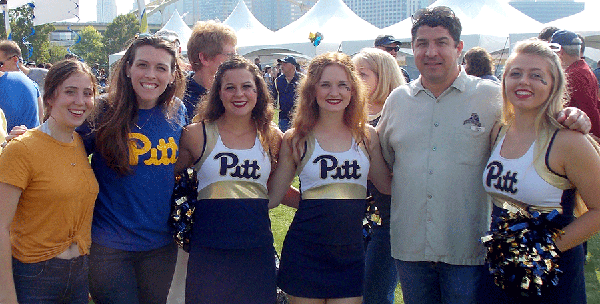 Saturday, September 15, 2018
PITT DENTAL MEDICINE TAILGATE
10:30am
Meet us at the Great Lawn for a bigger and better tailgate this year. Advanced registration is required. Please see registration form to reserve your space for the tailgate event.
PITT VS. GEORGIA TECH FOOTBALL GAME
12:30pm
Heinz Field
For tickets, call 1.800.643.PITT (7488)
Hotels in Oakland
Hilton Garden Inn
Pittsburgh University Place
412-683-2040
Residence Inn by Marriott 
Pittsburgh University Place
412-621-5600
Wyndham 
Pittsburgh University Center
412-682-6200
Hampton Inn
Pittsburgh University/Medical Center
412-681-1000