June 1, 2018 - 8:30am
Event Description
This is an excellent opportunity to see a nationally recognized expert in dental and specialty practice transitions. Mr. Hill is an exceptional speaker who will capture your attention with the current state of our profession. He provides insight for any professional who plans to transition into or out of practice in the next five years. The presentation will be both informative and entertaining.
The lecture will focus on the following topics: the state of private dental practice, associateships and partnerships, the role of corporate dentistry and how practice valuations are holding-up in the current economic climate.
6 CE Credits
Course Fees (including lunch)
$50.00 Residents
$250.00 Private Practice Dentists and Specialists
Please download, complete and return the Registration Form to register for this event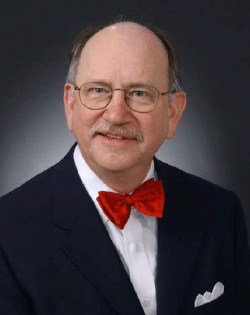 Roger K. Hill, M.S.A., A.S.A. is recognized nationally as a leading expert among transition consultants. With over 35 years of experience in working with general dentists and specialists, Mr. Hill serves clients across the United States providing transition planning for practice sales, partnerships (buy-in/buy-out), practice mergers, associateships/compensation analysis, and financial forecasting (proforma). His work places particular emphasis on achieving win-win, successful outcomes by using tax efficient structures that provide a financial structure that is both affordable for purchasers yet fair and equitable to sellers.
Mr. Hill is an active speaker, frequently addressing national, state, study clubs, and other professional groups. He has been published extensively in many publications on these subjects and, at the request of the American Dental Association, has recently published a book about practice transitions that includes a special section on orthodontic practices.
Prior to his work in these areas, Mr. Hill held an administrative position at Baylor College of Medicine, and before that, St. Luke's Episcopal Hospital. He received his M.S.A. from the University of Houston. Mr. Hill also enjoys the distinction of having earned the Accredited Senior Appraiser credential. He merged with The McGill & Hill Group in February 1997.
Supported by the Dr. Willard Flint Student Resource Fund
Continuing Dental Education: The University of Pittsburgh School of Dental Medicine Center for Continuing Education will recognize this properly sponsored program for a maximum of 6 credit hours.
Please Note: CE credits awarded in practice management do not apply toward license renewal in Pennsylvania. Continuing Education credits awarded for participation in the Continuing Education activity may not apply toward license renewal in all states. It is the responsibility of each participant to verify the requirements of his/her State Licensing Board. The University of Pittsburgh is an ADA CERP Recognized Provider.  ADA CERP is a service of the American Dental Association to assist dental professionals in identifying quality providers of continuing dental education. ADA CERP does not approve or endorse individual courses or instructors, nor does it imply acceptance of credit hours by boards of dentistry. Concerns or complaints about CE provider may be directed to the provider or to ADA CERP.
Location and Address
The University Club at the University of Pittsburgh
123 University Place
Pittsburgh, PA 15260
Registration begins at 8:30a.m.
The presentation is 9a.m.-4p.m.