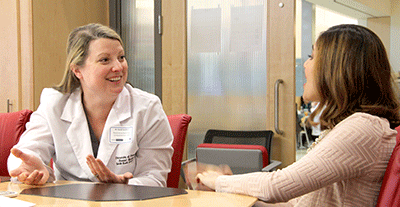 The University Times reported on the First Annual ACT ARCO Capstone Presentations, school's first Academic Career Day Retreat funded by the ADEAGies Foundation, and a teleconferenced one day retreat in collaboration with the University of Detroit Mercy School of Dentistry and the University of Texas Health Science Center at Houston School of Dentistry.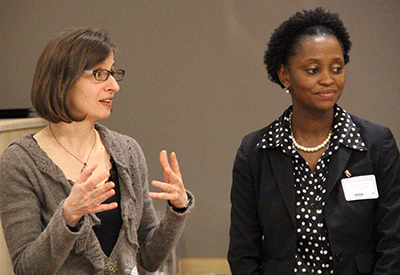 "The academic career track began with one teaching practicum course in 2013 that drew increasing interest in subsequent semesters. "Based on that experience, we got the green light to initiate the program," says Horváth. "That helped engage the students' interest in something bigger. We found that some of the students may be interested in a little bigger commitment … and a more structured curriculum. There's a great need for dental education," she adds. "There's a shortage of dental educators in the field." While half of Pitt's dental medicine faculty members are part-time, often maintaining a private dental practice as their full-time occupation, the national faculty shortage "has not impacted us much except in achieving adequate diversity and prolonging recruitment," says Horváth. Wankiiri-Hale and Horváth understand that their academic career-training program may produce many such part-time faculty. "That makes them even more robust in the clinic," Wankiiri-Hale says, since such part-time faculty members are in touch with the latest dentistry and students can relate to their experiences. "For a new dentist just graduating, it might be a hard job for them to handle, to jump right into academic medicine," she adds."
Marty Levine, University Times , Dental program targets national faculty shortage (March 31, 2016)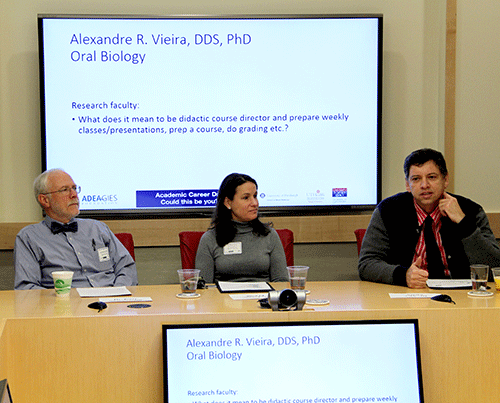 The University Times' initial report on the plans for the Academic Career Track Area of Concentration.
Marty Levine, University Times, Pitt's solution to dental faculty shortage  (May 2, 2013)