Dear colleagues and friends,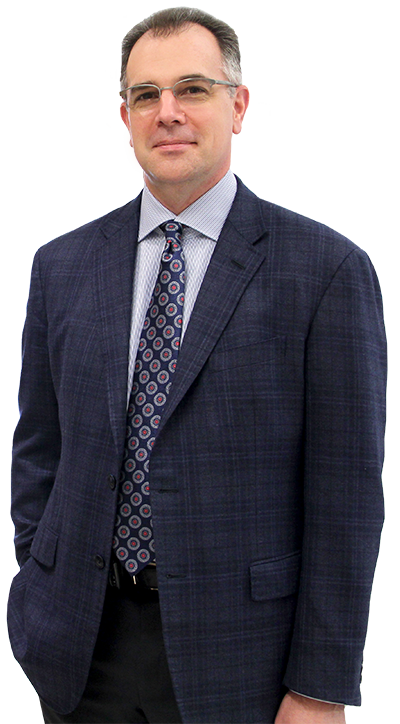 Our Research Symposium at Pitt Dental Medicine is one that I look forward to each year. I see this occasion not only as a celebration of our successes in research but also as a jumping-off point for the great things our researchers will achieve in the future. We have much to celebrate and look forward to, as evidenced by the fact that we have achieved our highest ranking yet in the NIDCR rank list of funding to dental institutions, climbing to number four!
This accomplishment is a testament to the dedication of our researchers and the vision they hold for the future. Though their research ranges from core basic science, translational research, genetic studies to public health initiatives, it all shares an innovative spirit that sets it apart. By gathering together to see and support the progress of our researchers, we recognize the potential at Pitt Dental Medicine for even greater research achievements in the future.
Recently, becoming the Dean of our school has given me opportunity to view our research programs in a new way, and I am eager to expand our impact and scope. Our research is key to achieving preeminence as a school. We are well on our way to making that vision a reality, and this is due to the substantial innovations and discoveries made by our team of exceptional researchers. Those efforts not only solidify our peer status among top institutions but show the great promise for improving the oral and craniofacial health for individuals throughout the world. We are creating an impact worldwide.
Our work not only sets a standard for advancing science and growing programs that focus on discovery, but also presents an opportunity for our school to become a premiere school of dental medicine--one that strives to produce innovation in the lab and for our patients. As one example, this year Pitt Dental Medicine received an $11.7 million NIDCR grant with our partners at the University of Michigan and the Weiss Institute to substantially change the way we commercialize innovations. Through this grant our researchers have taken the additional step to accelerate the most promising ideas from many institutions into real patient solutions and products. At Pitt Dental Medicine, we believe that this progress is essential to the advancement of the dental profession as a whole.
I encourage each of you to explore the richness of our research programs and all of the exciting developments this work brings to the field. To participate in our research, as this symposium attests, not only allows you to share in our current, notable successes, but to become part of an effort to reach our tremendous potential. It is my honor to support this symposium and all that it represents for Pitt, and the health of all of us.
Sincerely,
Bernard J. Costello, DMD, MD
Dean and Professor
University of Pittsburgh School of Dental Medicine
---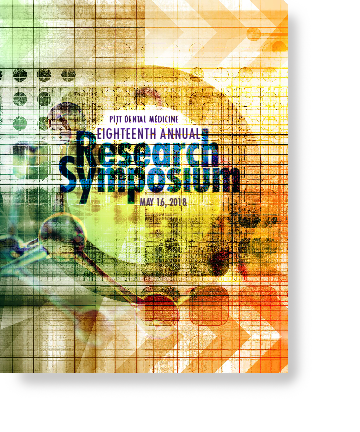 Download a copy of the Research Symposium 2018 book to learn more about the outstanding, cutting-edge research taking place at Pitt Dental Medicine.
---
Research Symposium History
2000
Dr. Mary Marazita became the Associate Dean for Research at the School of Dental Medicine. At that time, the research taking place at the school was not necessarily reflective of a school of this size. Additionally, many clinical researchers were working hard without sharing or learning about other research at the school.
Her vision to encourage research efforts was to set aside a day to celebrate and bring attention to the high-quality research going on "just down the hall" at the dental school. So, in 2001 she coordinated the first School of Dental Medicine Research Symposium in Scaife Hall. After 17 years, it has become the longest-running symposium at Pitt—and with good reason.
2002
While still focusing on research performed here at the School of Dental Medicine, she invited Raymond White from the University of North Carolina to be the keynote speaker. By expanding the event to include significant speakers from outside of Pitt, she began a tradition of inspiring faculty and student researchers through presentations by academics from other schools and institutions, as well as introducing research taking place at the school to researchers outside of the school.
2004
The Symposium broadened to include a luncheon for attendees. Student attendance became required for the event.
2012
The event continued to grow in attendance and significance. Concurrently, NIH funding increased to over $5 million by 2013. The School of Dental Medicine had become a significant force in dental medicine research.
2013
Dr. Charles Sfeir became Associate Dean for Research and continued to improve the event, which is the premier research event at Pitt. New funding is influencing the importance of translational research—the process focusing on the development of treatments based on research findings—and the School of Dental Medicine is influencing research worldwide.