The University of Pittsburgh Student Research Group (SRG) is a student organization that encourages student interaction with research. Through fellowship, awareness and meetings, we help interested students enrich their dental education through a research experience. The SRG is affiliated with the National Student Research Group, one of 20 scientific groups that comprise the International and American Associations for Dental Research.
If you currently are performing a research project and seeking to enrich your experience as a dental student, we are here to help. Members of the SRG board can assist in cultivating and enriching research experiences at Pitt Dental Medicine. Please check out our website and contact your current SRG officers or faculty advisors for more information.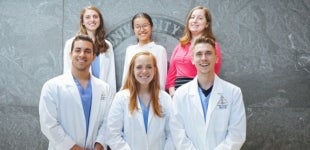 About Us
Learn about the 2018 Student Research Group Excutive Board. 
Read more >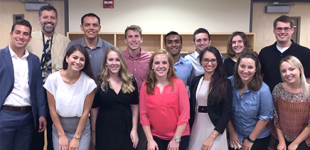 Dean's Summer Research Program
Learn about the Program and the 2018 Summer Scholars. 
Read more >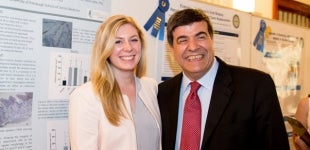 Research Mentors
Learn more about Pitt Dental Medicine faculty who are offering student research opportunities in their labs.