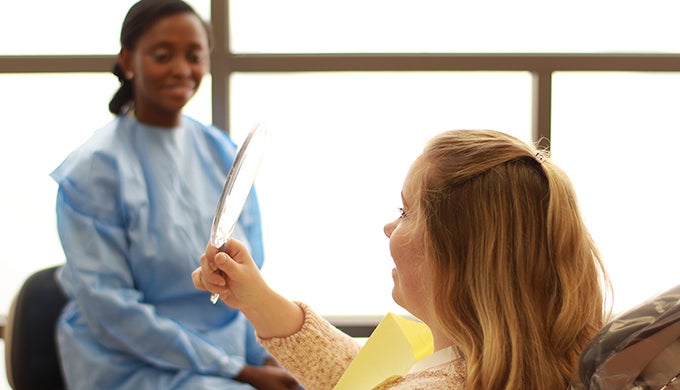 University Dental Health Services, Inc. (UDHS) is the faculty practice plan of the University of Pittsburgh School of Dental Medicine.
Please call 412-648-9100 for more information or to schedule an appointment at UDHS.
If you prefer to be seen in our student-based General Dentistry Practice, please visit that page here.
All UDHS providers are either full- or part-time faculty members of the School of Dental Medicine who, in addition to their academic and research responsibilities, devote a portion of their time to private practice dentistry. UDHS faculty members are licensed to practice dentistry in the Commonwealth of Pennsylvania and many are board-certified specialists and nationally recognized experts in their field.
Even though UDHS is closely affiliated with the School of Dental Medicine, it is a separate non-profit corporation that is both physically and operationally separate from the School. As such, dental students never perform patient care services within UDHS. While other Pittsburgh-area dentists may call themselves "University Dental," only UDHS is directly associated with the University of Pittsburgh. UDHS also serves to financially support the School of Dental Medicine. UDHS' goal is to provide the highest quality primary and specialty patient care, while actively supporting the academic, research, and service missions of the School of Dental Medicine and the University of Pittsburgh.