Welcome Alumni and Friends
The Office of Alumni Affairs and Development within the School of Dental Medicine is responsible for engaging alumni through Dental Alumni Association (DAA) events.  All alumni of the School of Dental Medicine are members of the DAA upon graduation.
We encourage you to contact the alumni office to update your information, find information on upcoming events or send news and suggestions as we look for ways to connect and meet the needs of our alumni.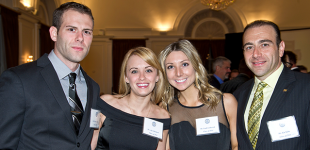 The Dental Alumni Association
Learn about how to update your contact information online, view the calendar of events and find new ways to be involved with the Dental Alumni Association.
Read More >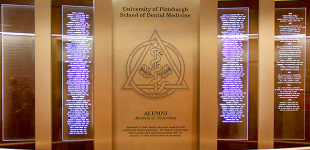 Support the School of Dental Medicine
The School of Dental Medicine has evolved into one of the premier dental educational and clinical expert resources in the world since its founding in 1896. Generous contributions from alumni and friends are vital for supporting superior dental education and training, high-quality clinical services and cutting-edge research we bring into the community. Your gift to the School of Dental Medicine contributes in so many ways.  Giving Back >