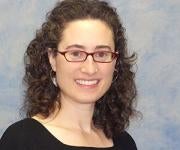 Dr. Deborah Polk, Pitt Dental Medicine assistant professor of Dental Public Health, has received a new grant from the United States Food and Drug Administration (FDA) to develop new ways to manage acute dental pain. Titled Evidence-based Clinical Practice Guideline for the Management of Acute Dental Pain: Development, Implementation, and Evaluation Using Data Analytics to Target An Implementation Strategy, the grant runs from September 1, 2020 through August 31, 2023. Dr. Polk is the principal investigator together with Alonso Carrasco-Labra, DDS, MSc, PhD, senior director of Evidence Synthesis and Translation Research at the ADA's Science & Research Institute.
"Dental providers always strive to manage their patients' acute dental pain as best as possible. We hope the evidence-based guideline we develop will help dentists provide their patients the most effective management of acute dental pain possible."
—Deborah Polk, PhD
This effort carries on Pitt Dental Medicine's leadership in developing opioid-alternative pain management strategies with the goal, of course, to provide the best pain management for patients by using opioid-sparing therapies. In November, 2019, Pitt Dental Medicine Dean, Dr. Bernard J. Costello,  positioned the school to provide opioid-free treatment for most of their outpatient care and became the first dental school nationally to develop and implement opioid-free prescribing guidelines for all clinicians at the school. Additionally, this important grant from the FDA creates a collaboration among Pitt Dental Medicine, the American Dental Association (ADA), and the Pittsburgh Veteran's Administration Hospital. 
Dr. Polk currently is working on two other grants, including an NIH-NIDCR-supported study, which together represent and expand upon her research interest in applying translational research using implementation science approaches. The NIH-NIDCR study is a five-year clinical trial seeking to determine how clinical practice guidelines can be adopted to improve dentists' clinical decision making and patient outcomes. Her other grant is a collaboration between the University of Pittsburgh and Kaiser Oregon Health System.
"This collaboration of the FDA, organized dentistry, clinical researchers and dental education is a perfect partnership to determining the best opioid-sparing treatments of dental pain. With the financial support of the FDA and the expert advice of general dentists, ADA evidence-based experts, and dental specialists, a comprehensive document can be created that should be very valuable to general practitioners."
—Paul Moore, DMD, MS, PhD, MPH, Pitt Dental Medicine Professor of Dental Public Health
---
More about the FDA Grant
The FDA and the ADA have a history supporting treatment safety.  Most recently, they have advocated for formal evidence-based "Clinical Practice Guidelines" to provide specific recommendations to dental practitioners that support maximum treatment benefits while minimizing adverse effects.  
For managing acute dental pain, there is an urgent need to formalize the evidence-based alternatives to opioids in a clinical practice guideline, disseminate the guideline, and facilitate its uptake by providers through an implementation strategy. The long-term goal of this program of research is to increase providers' uptake of evidence-based approaches to clinical care.
The objectives of the investigators are to develop a clinical practice guideline for the management of acute dental pain, develop and deploy dissemination and implementation strategies, and evaluate the effectiveness of those strategies in changing provider prescribing behavior. Upon completion of the project, It is believed that the field will have an established standard of care, patients will receive safe and effective relief from acute dental pain, and the risk of opioid diversion, opioid use disorder, and overdose will be reduced.