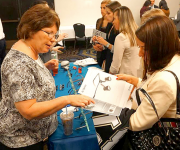 On September 25, 2014, Pitt ASDA (American Student Dental Association) hosted its 7th annual Steel City Dental Expo. The annual event took place at the Wyndham University Center in Oakland, students, residents and faculty were invited to attend an education seminar and vendor fair.  The morning featured guest speaker, Dr. Robert Lowe, a general dentist from Charlotte, NC, speaking on "Practical Dentistry for the Restorative Practice" to more than 350 attendees. Dr. Lowe's presentation included dental materials, crown and bridge techniques, advances in direct composites, and creative treatment planning for the "real world" patient.
The afternoon vendor fair, one of the largest in the event's history, included 32 vendors, and featured premier sponsors Stryker and Nobel Biocare. The afternoon program welcomed students in the Dental Hygiene program.
Finally, the day concluded with a networking event organized by the Pennsylvania Dental Association (PDA). Current PDA President, Dr. Stephen Radack (DMD '86), and ADA delegate, Dr. Andrew Kwasny (DMD '83), spoke to the students on the importance of organized dentistry and the need for young practitioners to stay involved.
Pitt ASDA thanks all the vendors, students, residents, and faculty who made this year's event a great success. We extend special thanks to Dr. Robert Lowe, our friends in the PDA for a wonderful networking event, and to both Dr. Ochs and Dr. Braun for their dedication and support, which made this event a continued success.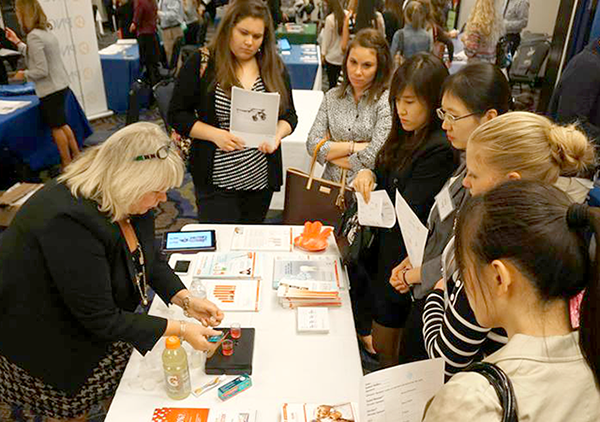 Students had many opportunities to interact with presenters at the vendor fair during the afternoon.