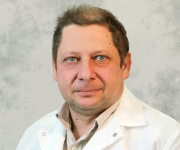 I am very pleased to announce the appointment of Elia Beniash, Ph.D. to a key leadership position at Pitt Dental Medicine as the new Chair of Oral and Craniofacial Sciences. Dr. Beniash is highly regarded for his superior skills as an investigator, ground-breaking scientist, and a leader who advocates for his colleagues and collaborators through excellence. We are excited to have him take on this leadership position and to help promote our superb program to the next level of excellence. 
Dr. Beniash's vision for the Department of Oral and Craniofacial Sciences is to integrate the program more completely into other Pitt Dental Medicine departments, facilitate interdisciplinary and team science, advance junior investigators, and build on the very strong basic and translational science core that has been developed at Pitt Dental Medicine.  
Changing this department's name from "Oral Biology," to the Department of Oral and Craniofacial Sciences, more accurately reflects the scope of their discipline and appropriately describes our investigators and their impactful work. Their areas of focus go beyond the anatomic limitations of the region and contribute to many disciplines via the group's transformative advances.  We appreciate the University recognizing the group in this manner. 
Dr. Beniash received his initial training in zoology from St. Petersburg State University in Russia, and then completed additional doctoral and post-doctoral training in chemistry and structural biology at the Weizmann Institute of Science in Rehovot, Israel.  After gaining further expertise in materials research and engineering, he became a research scholar and staff scientist at the Forsythe Institute in Boston, Massachusetts. At that time, he also was appointed at Harvard's School of Dental Medicine.  In 2007, he joined our scientific community in the Center for Craniofacial Regeneration (CCR) and shortly thereafter was promoted to associate professor with tenure in recognition of his stellar record of scientific achievement. He holds joint appointments in the School of Medicine and McGowan Center for Regenerative Medicine. He most recently served as vice chair and interim chair for the Pitt Dental Medicine Department of Oral Biology. 
Dr. Beniash's impact is world-renowned and unique in his area of expertise. He has received many awards for his investigative efforts and has served as the president of the Mineralized Tissue Group for the International Association for Dental Research (IADR). He has chaired and organized a number of important symposia focused in mineralization, mineral repair, and other aspects of material science, bioengineering, and science of the enamel, and has published 85 peer reviewed manuscripts and scores of abstracts and reviews in his areas of interest. Dr. Beniash holds multiple patents for novel discoveries. His research has been strongly and consistently funded by the NIDCR, NSF, and other funding groups reflecting the quality of his science, as well as the repeated acknowledgement of his peers. Dr. Beniash also is a strong advocate for young investigators, students, and others involved in advancing science—we expect that he will be a fantastic leader who is well positioned to advance our school's mission.
Please join me in welcoming him to this new role and congratulating him on his remarkable success so far. 
Yours in service,
Bernard J. Costello DMD, MD
Dean and Thomas W. Braun Endowed Professor
School of Dental Medicine
University of Pittsburgh