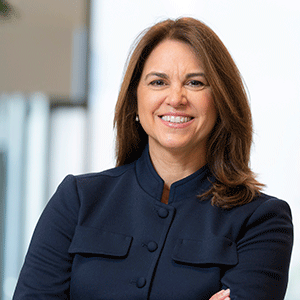 Since 1896, the School of Dental Medicine has been educating students to take their places among the best dental practitioners, researchers and educators in our region, across the country, and even around the world. As we celebrate our 125th Anniversary, our accomplishments reflect the dedication and success of each member of the Pitt Dental Medicine family.
We are proud of our long tradition as innovators in dental medicine. Our first female student was admitted 121 years ago, and today more than half of our vibrant and diverse first-year pre-doctoral class is women. We nurture in our students a strong foundation in the biological, behavioral and clinical sciences and a belief in the importance of professionalism and life-long learning.
Half a century ago we pioneered the specialty dental care that we now deliver in our fully equipped Center for Patients with Special Needs. The School's general dental clinics and 11 specialty clinics play an integral role in improving the oral health of the patient population of southwestern Pennsylvania and beyond. Some patients travel hundreds of miles to access the high-quality care our clinics provide every day.
Our researchers expand the horizons of knowledge and are internationally renowned for their groundbreaking developments in the areas of craniofacial genetics and craniofacial regeneration. We are identifying genes that contribute to complex human phenotypes, and are using tissue engineering to heal wounds and restore function and appearance to defects of the face and skull.
Every day, the positive contributions of our faculty, staff, residents and students demonstrate their commitment to our mission of advancing the future of dental medicine through teaching, research and service. It is an honor to invite you to find out more about our students, faculty, staff and alumni.
Marnie Oakley, DMD
Interim Dean