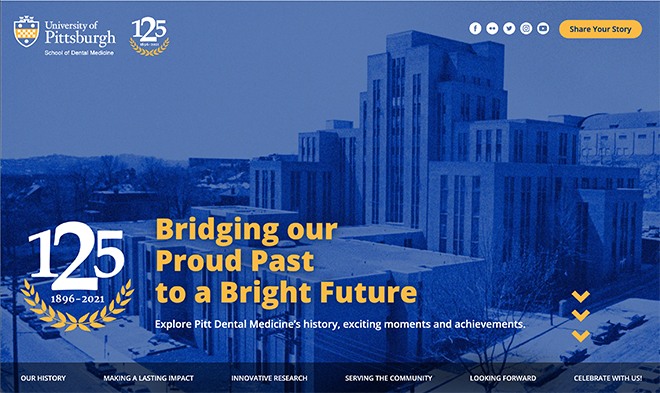 The University of Pittsburgh School of Dental Medicine is pleased to share our new  celebration and documentation of the long history and strong impact of Pitt Dental Medicine. Throughout our 125 years, we have been a preeminent educator of dental professionals, a compassionate and thoughtful provider of dental care to the community, and a world leader in dental and craniofacial research.
125-year Anniversary Video Celebration
125-year Anniversary E-Book
Visit our exclusive, 125-year electronic history book at pittdental125.com to learn about the advancements in dental medicine that started right here in Pittsburgh such as water fluoridation, dental anesthesia, and individualized care for those with special needs.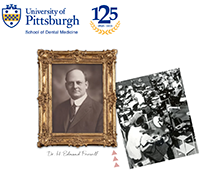 Featured throughout are some of the many stories about our outstanding faculty, alumni and students; the founders who envisioned a specialized education for dentists and started the Pittsburg Dental College in 1896; and the strong leadership carrying our renowned institution into the next century.
When you visit the site, please be sure to share your stories with us through the specialized link provided, and don't forget to register for and join us at our free celebration of the 125th Anniversary of Pitt Dental Medicine on October 7 at the Oaklander Hotel > details and registration information also can be found at pittdental125.com/#celebrate.