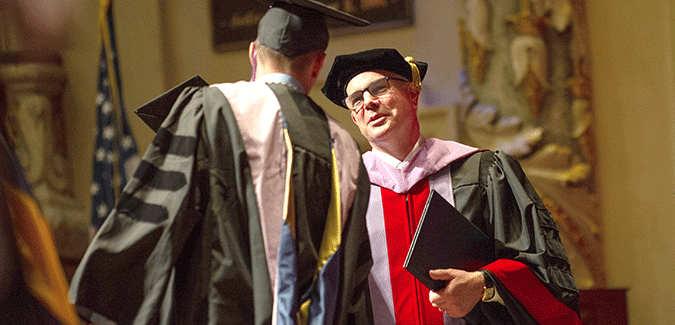 In honor of your recent graduation, the Pitt Dental Alumni Association and the Department of Continuing Dental Education extend to you free attendance for on-campus School of Dental Medicine Continuing Education lectures for two years after your graduation—based upon space availability. We wish you the very best as you begin your dental career. 
This does not include limited attendance, participation courses, the Bowser Memorial Lecture or homecoming continuing education courses.
To take advantage of this opportunity, please include the year of your graduation when registering for a course.
To receive e-mail notifications of special course offerings, please e-mail Lori Burkette. 
Reviewed and reaffirmed April 8, 2013