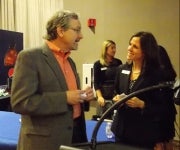 Approximately 70 alumni, residents and students attended an event sponsored in conjunction with PNC Healthcare Banking and PNC Wealth Management.
A School of Dental Medicine alumni networking event was held at the Rivers Casino on September 30, 2014. The event provided financial guidance to dentists at various career stages. A brief presentation included information on building and sustaining a successful practice, improving cash flow, avoiding practice pitfalls, and preparing for succession planning. The attendees also had the opportunity to socialize with other dental alumni from the Pittsburgh area.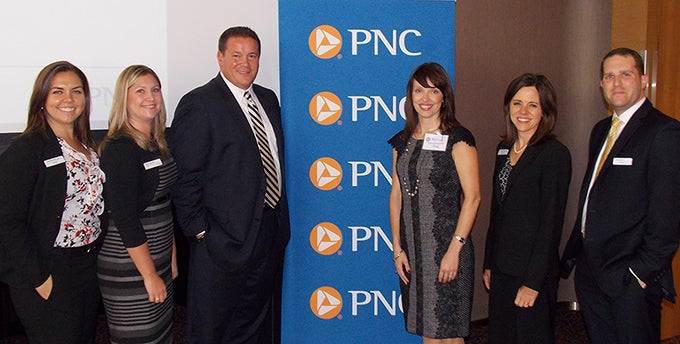 Pictured at the event are PNC employees, left to right: Kendra Kasznel, Associate Relationship Manager; Heidi Danko, Vice President, Healthcare Business Banker; Frank VanHorn, Vice President, Channel Development Advisor; Melissa Kwiatkowski, Vice President, Healthcare Business Banker; Theresa A. Malmstrom, JD, Vice President, Sr. Wealth Planner; and Evan Durst, Associate Trust Advisor.