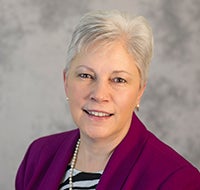 It is with mixed emotions that we announce that Marcia Walsh will be progressively moving to part-time effort and eventually retirement. Marcia has served with the leadership team at Pitt Dental Medicine for nearly 6 years. She has brought critical skills and significant value to our entire organization. Critical efforts in the areas of staff empowerment, process improvement, budget control, cultural enhancements, and strategic initiatives are just a few of Marcia's key contributions. We have relied heavily on her skills and creative ideas in order to create as much success and value possible. Her impact is hard to overstate, and we are incredibly appreciative for all that she has done and will continue to do during this transition. With that in mind, we now have a unique opportunity to enhance our leadership team with innovative approaches as we engage with our stakeholders even more. Marcia has agreed to provide transition assistance and will facilitate the onboarding of our new leader in this area.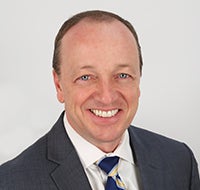 I am very pleased to announce the addition of Dr. James Earle as a new member of our leadership team at Pitt Dental Medicine. Dr. Earle will serve as Associate Dean for Strategic Development and Operations and will join us in the Dean's Office as our organization engages with more communities of interest. In this new role, Jim will provide additional leadership and expertise for a number of areas including operations, finance, marketing, communications, and engagement. As the School of Dental Medicine's operations involve more of the community, we will continue to benefit from Dr. Earle's skill set in driving success in organizations by focusing on student, faculty, patient, and employee experience as well as increasing opportunities for our performance. He will also have educational duties sharing his business expertise in organizational dynamics, leadership, and management of complex organizations. Jim has a Bachelor of Science degree in Business from Miami University of Ohio. He then received his Master of Business Administration and Doctorate of Education degrees from the University of Pittsburgh. He will be appointed as an assistant professor in the Department of Dental Public Health. 
Dr. Earle has most recently served as the Associate Vice Chancellor for Business and Auxiliary Services at the University of Pittsburgh, and in that role led all auxiliary operations for the University, which includes housing, dining, Panther Central, conference services, the campus stores operations, parking and transportation services, mailing, printing and copy services, and surplus property. Jim managed a staff of over 500 employees in multiple facilities on campus including 20 dining locations, four stores, and over 30 housing facilities that accommodate more than 8,000 students residing both on and off campus. He also provided support to numerous events and conferences on campus. 
Jim is also an author, speaker, and leadership development coach. His book, 100 Yards of Success: Leadership Lessons from College Football, was released at the end of 2013 and highlights 100 leadership lessons learned during Jim's 11 years working in the Pitt Athletic Department.
We are very pleased to have him join us at Pitt Dental Medicine to help us towards our shared vision and help us continue to be an even more successful organization. Please welcome him to the Pitt Dental Medicine family.
Sincerely,
Bernard J. Costello DMD MD
Dean and Professor
University of Pittsburgh School of Dental Medicine