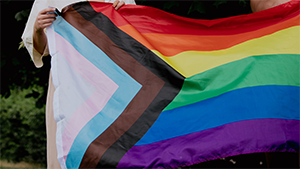 In conjunction with the 2022 Diversity Forum, the University of Pittsburgh Office of Equity, Diversity, and Inclusion and Pitt's Center for Creativity present the third annual Art of Diversity Showcase.
All members of the Pitt and regional communities are invited to submit creative work of any kind, from visual art to writing to performance. We're looking for pieces that expand diversity consciousness, particularly an awareness and understanding of intersectionality, and that embrace and celebrate minoritized cultures and perspectives.  
Work will be displayed on the Showcase gallery, and on University web and social media channels, with artist attribution. Deadline for submissions is Friday, July 8, 2022.