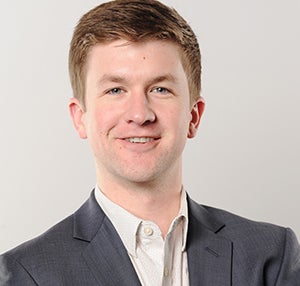 Daniel Clark, DDS, MS, PhD, Assistant Professor in the Pitt Dental Medicine Department of Periodontics and Preventive Dentistry, is the 2022 recipient of  the American Academy for Periodontics Foundation (AAPF) Teaching Fellowship.
"I am so grateful to be receiving this AAPF Teaching Fellowship. The support it provides to me is important as I begin my academic career. It further provides great motivation in my early career knowing that I have been recognized by my peers in the periodontal field. In receiving this award, I feel even more confident in starting my career in a specialty that so strongly supports academic faculty members and, in doing so, is supporting the future of the specialty." —Dr. Daniel Clark
AAPF Teaching Fellowships are intended to support the young periodontal educator's commitment to a career in academia by providing debt relief to qualified applicants. Fellowships are given to qualified faculty members during their first three years of teaching at a U.S. periodontal training institution. Funding for Teaching Fellows is provided at the end of each year of full-time teaching.