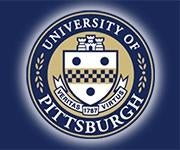 Nearly 180 million Americans are missing one or more teeth. Dental implants can provide a safe and effective treatment for many of them.
The Journal of Prosthodontics has released a special edition of its respected publication to feature those ten articles, published in the past three years, that have had the greatest global impact on the field of dental implants.
Included in the special online issue are recent, cutting edge, evidence-based studies that give the reader a thorough global perspective of the field, and clarify and summarize the state of implant research today.
Two faculty members in the Department of Prosthodontics at the School of Dental Medicine are included in this short, exclusive list of impactful papers.
Dr. Robert Engelmeier, Chair of the Department of Prosthodontics, shares his insight into cements and CAD/CAM restorations in the article he authored: "Retention of CAD/CAM All-Ceramic Crowns on Prefabricated Implant Abutments: An In Vitro Comparative Study of Luting Agents and Abutment Surface Area."
Dr. Matilda Dhima, Assistant Professor of Maxillofacial Prosthodontics authored a long-term (29-year) retrospective analysis of an edentulous (those without teeth) patient population, entitled "Practice-Based Evidence from 29-Year Outcome Analysis of Management of the Edentulous Jaw Using Osseointegrated Dental Implants."
Congratulations to Dr. Dhima and Dr. Engelmeier on their inclusion in this feature publication.
You may see all ten articles showcased in the special journal for a limited time at the Journal of Proshotdontics website.