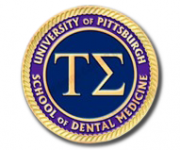 Veterans Day is November 11th, 2015. Please remember the homeless veterans of our city.
These brave men and women gave their all to protect our freedoms and now many suffer from physical and mental wounds that make it impossible for them to maintain a job, a home and family relationships. There are some grants available to help these veterans transition into permanent housing, but there is no money to help them with items to meet basic needs such as towels, dishes, eating utensils, blankets and toiletries.
From now until Veteran's Day, the School of Dental Medicine Tau Sigma Military Club is collecting donations to enable the purchase of every day items for homeless vets. Donations will benefit the Shepard's Heart Homeless Veterans Shelter of Pittsburgh in the form of  gift cards in time for Thanksgiving. Shepard's Heart is affiliated with the Pittsburgh VA Hospital. Donations can be made at the Tau Sigma table during the noon hour at various locations throughout the School of Dental Medicine during October. 
Donors of $25 or more will receive a Tau Sigma Challenge Coin. 
If you have questions about making a donation, please contact Josephine Vargas or Christopher Cetnar.
If you have questions or would like more information about Tau Sigma, please contact Dr. Robert Engelmeier at 412-648-8675, or by e-mail.
Tau Sigma Military Dental Club began at the School of Dental Medicine and is now one of 36 chapters at dental schools across the country.