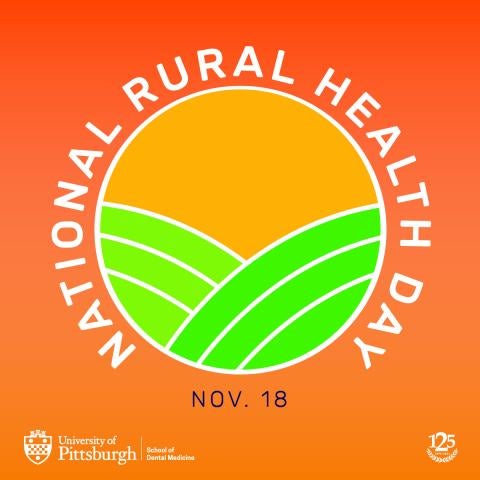 November 18 is National Rural Health day.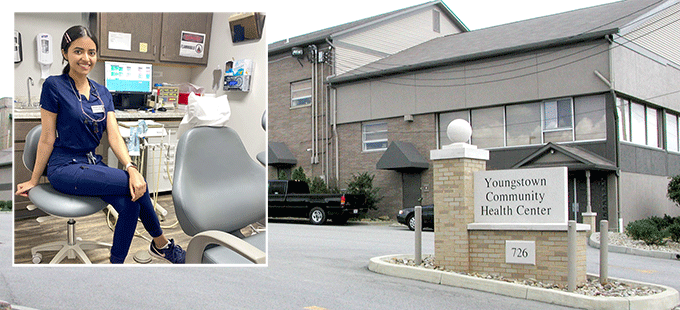 Regular preventive care of the teeth and gums are vital to maintain quality of life and overall health, and plays a role in averting diseases such as diabetes and heart disease. Many rural communities lack access to oral health providers due to geographic isolation and workforce shortages. U.S. Health Resources and Services Administration (HRSA) reports that more than 50 million Americans live in a designated dental health professional shortage area (HPSA), 
Pitt Dental Medicine is helping to improve access to care through our Student Community Outreach Program and Education (SCOPE) program.  
Established in 2000, SCOPE was one of the first of its kind to be integrated into a dental school curriculum. The two-part program provides students with community-based service-learning experiences. During the fourth year of the dental program, students are able to provide clinical dental services at our affiliated rural community health center dental clinics. SCOPE has grown to serve many sites throughout western Pennsylvania and  clinics in Ohio and Maryland, allowing students to obtain valuable clinic training and experience in helping underserved populations, while enhancing the clinic's ability to provide necessary dental care to their individual community.  
"Every experience in life, whether you are ready for it or not, has a lesson to learn.  When I first learned the details of SCOPE II, I will admit that I was skeptical.   I was hesitant to take ten days away from clinic.  I was hesitant to work with and learn from individuals that I had never met before.  I was hesitant at what I would see. I was hesitant to travel alone.  However, after completing my SCOPE II experience, I am no longer a skeptic.   In fact, I must admit that I learned a great deal about dentistry, patients and myself through SCOPE II. " 
- Pitt Dental Medicine Student quote
Learn more about the SCOPE program