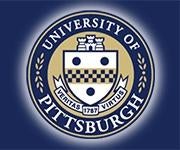 The National Institutes on Drug Abuse (NIDA), part of the National Institutes of Health (NIH), has awarded the University of Pittsburgh a $907,931 federal contract for the "University of Pittsburgh, Center of Excellence in Pain Education (CoEPE): Pain Challenges in Primary Care." Twenty-two faculty from five of the Schools of Health Sciences will collaborate to develop interactive virtual cases ranging from opioid misuse following wisdom teeth extraction to widespread pain and fibromyalgia. The expertise of participating faculty includes dental medicine, general internal medicine, geriatric medicine, palliative care, rheumatology, neurology, pain medicine, anesthesiology, psychiatry, pediatrics, education, instructional design, instructional technology, chiropractic, nursing and pharmacy.
The cases will be used for a national curriculum resource addressing the Institute of Medicine's finding that the health care system is deficient in managing pain, stating that "[e]ffective pain management is a moral imperative, a professional responsibility, and the duty of people in the healing professions." The cases will be deployed using an advanced electronic learning management and a virtual patient platform developed at the University of Pittsburgh (vpSim), which will be integrated in the  curriculum of all Health Science Schools providing a wide range of interprofessional education opportunities. NIDA will disseminate the cases nationwide for inclusion in health sciences curricula.  
Center Director, Dr. Zsuzsa Horvath, Assistant Professor at the School of Dental Medicine, Department of Dental Public Health, oversees the instructional soundness of the modules. CoEPE Co-Director, Dr. Debra Weiner, Professor of Medicine, Psychiatry, Anesthesiology and Clinical & Translational Science at the School of Medicine, has overall responsibility of the pain management content as a clinical educator. CoEPE Co-Director, Heiko Spallek, Professor and Pro-Dean of Academic Development at the University Of Sydney and past Associate Dean for Faculty Affairs at the School of Dental Medicine, oversees instructional technology for the project.