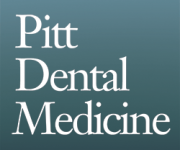 Congratulations.
Pitt Dental Medicine faculty members made a strong showing in the 2020 International Association for Dental Research (IADR) Awards. 

Dr. Mary Marazita,
professor and director of the Center for Craniofacial and Dental Genetics (CCDG) received the IADR Distinguished Scientist in Craniofacial Biology Research Award (minute 2:42). 

Dr. Jacqueline Burgette,
assistant professor, received the acclaimed Joseph Lister First Place Award for New Investigators (minute 8:12). 

Dr. Robert Weyant,
professor, chair and associate dean, was recognized with the IADR/AADR William J. Geis Award in Clinical Research for the paper "Nonrestorative Treatments for Caries: Systematic Review and Network Meta-analysis," J Dent Res 98(1): 14-26, 2019 (minute 11:32).
Watch this year's virtual IADR Award Ceremony