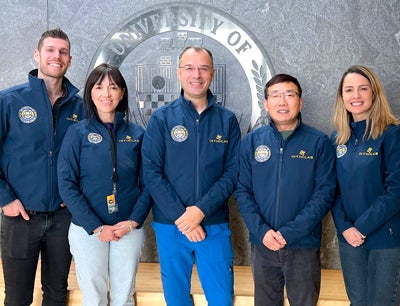 The NASA Team of the Pitt Dental Medicine INTINILAB is traveling to Florida to prepare for the launch of the SpaceX-26 RR25 mission—scheduled for November 18. 
In collaboration with RevBio, Inc., the team will study the effects of lack of gravity on skeletal stem cells and will test the ability of a special "bone superglue" manufactured by RevBio to induce bone regeneration. The superglue may be helpful for future long-term space traveling as well as for treatment of bone fractures on Earth. 
Stay tuned for more updates from Florida!