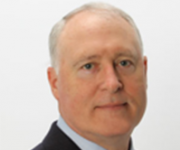 "I am pleased to let you know that Dr. Paul Schwartz will be joining us this summer as he returns to his roots at Pitt. Paul will be an important addition to our full-time faculty in the Department of Dental Anesthesiology to expand our abilities to provide superior anesthesia care for the patients of our community. Paul also will have an appointment in the Department of Oral and Maxillofacial Surgery, having trained in multiple disciplines. As you can see below, Dr. Schwartz was a student and trainee here, and considers Pittsburgh his home."
Dr. Schwartz received his undergraduate training at the University of Pittsburgh, School of Pharmacy. He completed two post-graduate training programs. First, a two-year program in anesthesiology/critical care medicine in 1982-84, and then a three-year surgical residency in oral and maxillofacial surgery from 1984-87—both at the University of Pittsburgh Medical Center (UPMC). He received his doctorate degree in dental medicine with highest honors and was elected to Omicron Kappa Upsilon (OKU) honorary society at the University of Pittsburgh in 1982.
Dr. Schwartz is board certified by the American Board of Oral and Maxillofacial Surgery (ABOMS). Currently, he serves on the executive committee of the Maryland Society of Oral and Maxillofacial Surgery and is a founding member and officer of the Patuxent Dental Society. He has served both societies as president. He is past chairman and consultant to the American Association of Oral and Maxillofacial Surgeons Committee on Anesthesia (AAOMS CAN) and a committee member of the American Dental Association (ADA) Committee on Anesthesiology. Dr. Schwartz has served as editor in chief and with his peers has published the AAOMS Office Anesthesia Evaluation (OAE) manual. Recently, Dr. Schwartz was elected to serve as a director of the American Dental Society of Anesthesiology. This organization provides a national forum for education and research in order to promote safe and effective patient care in anesthesiology.  Dr. Schwartz volunteers as an instructor in advanced cardiac life support (ACLS) and the 'Simman" simulated medical emergency/airway course his free time.
"Paul will provide an even more broad platform for our Department of Anesthesia to fulfill their mission. We are happy to have him return to his Alma Mater."
Sincerely,
Bernard J. Costello, DMD, MD, FACS