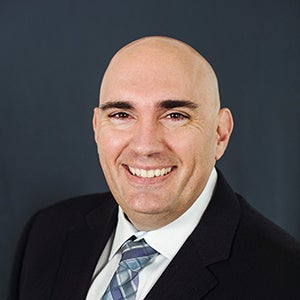 Dear Colleagues,
I am very excited to announce the addition of Dr. Steven Vukas to the Department of Oral and Maxillofacial Surgery as a full-time faculty member. This is a homecoming of sorts for Dr. Vukas as he was a student here at Pitt Dental Medicine and hails from Midland, Pennsylvania. Welcome back Dr. Vukas!
Steven Vukas, DMD, MD, received his undergraduate degree and doctorate in dental medicine at the University of Pittsburgh. He completed a residency in oral and maxillofacial surgery at the University of Rochester, where he also received a doctorate in medicine. He is board certified and a diplomate of the American Board of Oral and Maxillofacial Surgery.  
After completing his residency, he helped run and participated in several successful, full-scope private practices for more than 20 years. He also maintained connections to teaching and academics with an appointment at the University of Buffalo School of Dental Medicine. His calling to a life of teaching and mentoring has brought him back to Pitt Dental Medicine as a full-time faculty member to participate in student and resident education. Having been trained in both medicine and dentistry, he also has expertise in a variety of teaching methods to help us achieve more with interprofessional education.  
Dr. Vukas practices full-scope oral and maxillofacial surgery with expertise in implantology, reconstruction, facial trauma, dento-alveolar surgery, outpatient anesthesia, and team-based care. Among other key activities, he will be helping his department work with our partners in the Implant Center to treat the most challenging reconstructive needs of our patients. 
He has been married to Dr. Kelly Tsimidis-Vukas for 23 years and is the proud father of three children.  Please welcome Dr. Vukas and his family back to Pitt Dental Medicine!
Sincerely,
Bernard J. Costello DMD, MD
Dean and Thomas W. Braun Endowed Professor