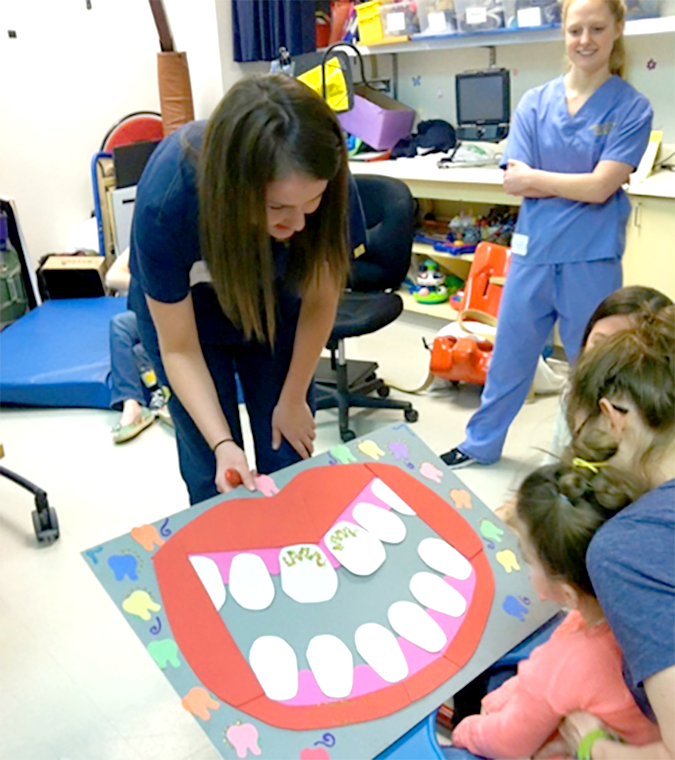 Community service activities provide exciting opportunities for dental hygiene students to give back to their community by participating in Allegheny County's Head Start and Sealant Programs and health fairs.
The Pitt Dental Hygiene students and Maxi Molar, the Dental Hygiene Program mascot, visit local elementary and middle schools with the Allegheny County Health Department Dental Team to educate second- and sixth-grade students about the value of dental sealants. Classroom education lessons include  presentations and engaging activities with students.
Dental Health Education and Public Health courses are a requirement in which Dental Hygiene Program students present dental education lessons to students at local schools such as the Western Pennsylvania School for Blind Children, the DePaul Institute for Hearing and Speech, and local pre-and elementary schools and high schools. Students also participate in community based public health programs for the undeserved.