March is Women's History Month and we are celebrating some of the many amazing women at Pitt Dental Medicine.
University of Pittsburgh Women in Craniofacial and Oral Research Committee
Started at the School of Dental Medicine, the University of Pittsburgh Women in Craniofacial and Oral Research Group serves to support the interests and development of women working in the areas of dental, oral, and craniofacial research. The Committee engages in activities to improve collaboration with other departments and programs at Pitt; highlights research accomplishments; cultivates communication, collaboration and mentoring networks; emphasizes the value of diversity and inclusion in oral and craniofacial research; and advocates for the needs of women in the field to help reduce the world-wide dental research gender gap.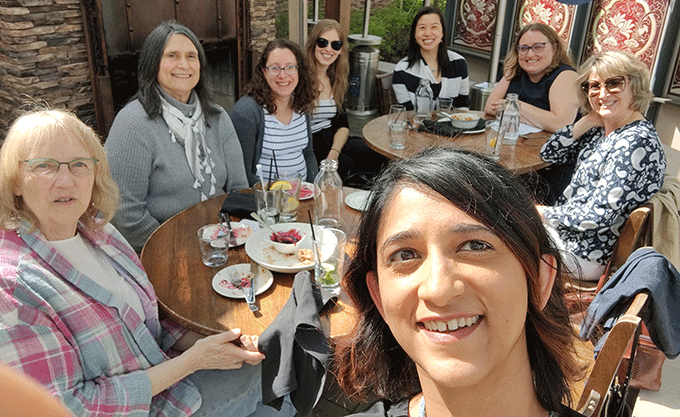 The Committee hosts research seminars at Pitt Dental Medicine featuring prominent women dental researchers or those researchers who are addressing dental, oral, or craniofacial health problem that predominately affect women. These presentations are complimented by networking activities that provide trainees with opportunities to meet other women who are active in dental research; and discussions about grant writing, negotiating, and transitioning to an independent research position.
The Committee works to ensure a better future by bring awareness to women and underrepresented minority high school and college students about careers that exist in dentistry and dental, oral, and craniofacial research. Future plans include establishing specific programs that support women becoming active in research groups within Pitt Dental Medicine and presenting research career options to students who are part of the Pitt Undergraduate Dental Science Club.
---
Be sure to check our events list to find out when the next Women in Craniofacial and Oral Research Committee presentation is scheduled. 
---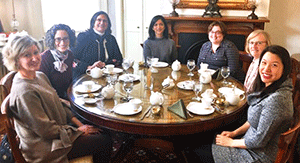 More About Women in Science
Significant data show that even though approximately equal numbers of men and women earn undergraduate and graduate degrees in science, technology, engineering, and mathematics (STEM), women are still underrepresented in STEM academic leadership positions [1].
A recent study exposed gender inequalities in dental academics and research, finding that women make up only 35% of dental researchers in North America[2]. These discrepancies are thought to be due to societal barriers, overt or implicit bias, and insufficient career mentorship.
Pitt Dental Medicine has been actively ensuring that women have an inclusive work and training atmosphere that acknowledges the importance of diversity in fostering a collaborative, innovative environment. Currently, nine women faculty members lead independent dental research programs at the school.
References
[1] Rupert et al. Methods for Running a Successful Women-in-STEM Organization on an Academic Campus. bioRxiv. Preprint 2019. DOI: 10.1101/2020.02.20.958629
[2] Tiwari et al. Gender Inequalities in the Dental Workforce: Global Perspectives. Advances in Dental Research. 30(3):60-68 (2019).