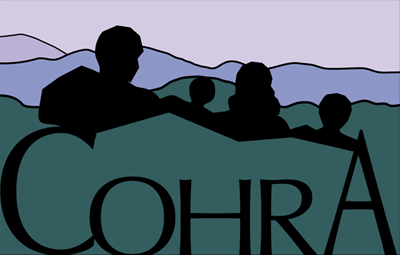 The epidemiology of oral diseases is very different than it was forty years ago. For example, while dental caries is declining in general, caries rates in young children in the US are increasing. There is also increasing disparity, with oral health problems occurring disproportionately in the poor and disenfranchised.  Notably, individuals living in selected areas of Appalachia have some of the worst oral health indicators in the U.S.  Genetic, environmental, behavioral, and microbiological factors, as well as the interactions among them and their patterns of transmission within families, must all be studied, if this oral health disparity is to be effectively addressed. The Center for Oral Health Research in Appalachia (COHRA, Directors: Dr. Robert J. Weyant at University of Pittsburgh and Dr. Daniel McNeil at West Virginia University) was created in 2002 to better understand the multiple causes of oral health disparities. The long-term goal of our oral health program of research is to determine the sources of oral health disparities in high risk, Northern Appalachian populations in West Virginia and western Pennsylvania, so that effective interventions can be designed and targeted.  
COHRA Smile is currently recruiting
learn how to become a participant!
Study Phone Number
Stephanie: 412-316-7107
COHRA Research Initiatives
Current COHRA Funding
R01-DE014899 "Factors contributing to oral health disparities in Appalachia"
R03-DE024264 "Modeling childhood dental caries patterns for genomic and epigenetic analysis" 
See some of our recent COHRA Publications