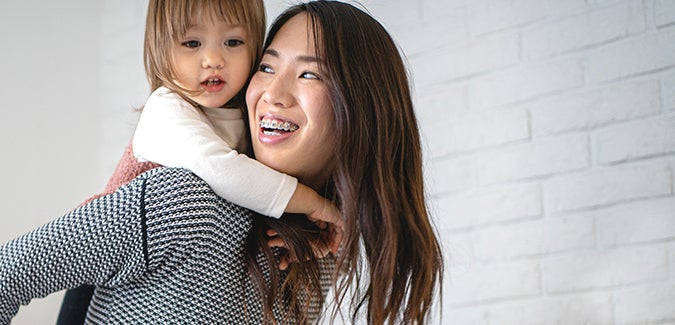 Orthodontics & Dentofacial Orthopedics is the dental specialty that most frequently is associated with braces.
Pitt Dental Medicine Department of Orthodontics & Dentofacial Orthopedics accepts referrals from all medical and dental professionals, as well as patient self-referrals.
Patient Self-Referrals
To schedule an appointment in the Orthodontics Specialty Practice, new and existing patients should call 412-648-8689 option 1.
Professional Referrals
To receive treatment for orthodontics at Pitt Dental Medicine by a referral, please ask your dentist to write a letter of referral to our department administrator and complete and return the Pitt Dental Medicine Referral Form. The letter should contain the nature of the patient's problem and contact information, along with a radiograph (x-ray) of affected tooth. Upon receipt of this information, we will contact you and set up an appointment for your orthodontic treatment. We will not be able to give you an appointment without a letter of referral.
Services Provided by the Specialty Clinic
The Department of Orthodontics & Dentofacial Orthopedics provides comprehensive orthodontic treatment utilizing a range of treatment options such as traditional metal braces, ceramics, and clear aligners. We also work cooperatively with the other Specialty Practices and will internally refer you to ensure you receive all of the care your dentist recommends.
What to Bring to Your First Appointment
Plan to arrive 15 minutes earlier than your scheduled appointment to complete your medical history.
If you have dental insurance, please bring your insurance information with you.
Upon arrival, please check in at the reception desk and present your appointment and insurance information to the receptionist.
Patients younger than 18 years of age will need the signature of a parent or guardian on required forms.
What to Expect
Your first visit will be for an examination, taking records (for medical assistance patients), and to discuss the treatment plan. You will also receive financial counseling for your orthodontic contract when applicable. 
Fees and Payment Options
There is a $30 fee for orthodontic screenings.
Learn more about insurance and fees
Department of Orthodontics & Dentofacial Orthopedics
Salk Hall 2189
3501 Terrace St.
Pittsburgh, PA 15261
412-648-8689